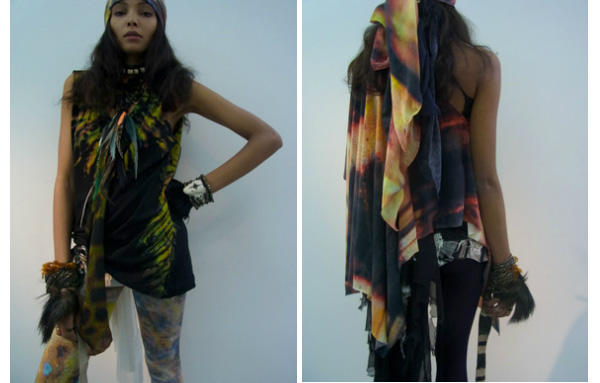 If Six Was Nine is an amazing, though somewhat underground brand owned by Maniac Corporation. Beloved by Fergie, Lenny Kravitz, and Keith Richards (just to name a few), the brand features entirely handmade pieces with heavy distressing, screenprinting, unusual embellishment, leatherwork, and sublimation dyeing techniques in their clothing. (Price points range from $280 for an extremely simple cover-up to $3400+ for a leather jacket.)  They don't lend any pieces out to magazines for photographing and the parent company does not allow any photos of their boutiques, adding to the whole aura of inaccessibility. And yet, people somehow find their way to the few hidden boutiques that sell this line, in search of the amazing, rock-star-worthy ensembles that the brand puts out.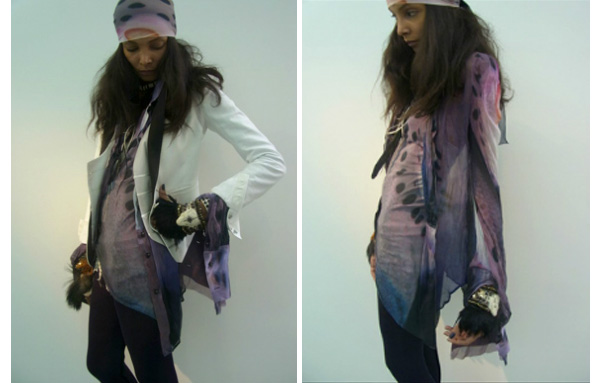 Besides clothing, if six was nine also creates one-of-a-kind furnishings and home wares with a gothic edge.
I've actually written about one place to buy this line, Bedrock Boutique, before here, and I tend to stop by the shop every time I'm in Tokyo. And it's always like entering a time warp to some dank dungeon, filled with sparkly bones and shredded couture.
Besides the 3 boutiques owned by the Maniac Corporation in Japan, If Six Was Nine is also available at FarFetch.com.
xo
Carly
Leave Comment