Sorry for that little hiatus there!
My laptop's internal battery overheated and put my computer out of commission for awhile, so it's been unusable over the weekend while I waited for the replacement battery to arrive.  Now it's installed and everything seems to be running smoothly again.
So I took some time to work on some DIYs, including my new favorite material, UV resin.  So simple and easy to use – and perfect for the bright, sunny weather we're having here in Portland! 
It cures within minutes, is completely clear, and layers images and charms so beautifully. 
I finally found an equivalent available here in the U.S., so once I'm done testing it I'll be sharing the tutorial with everyone!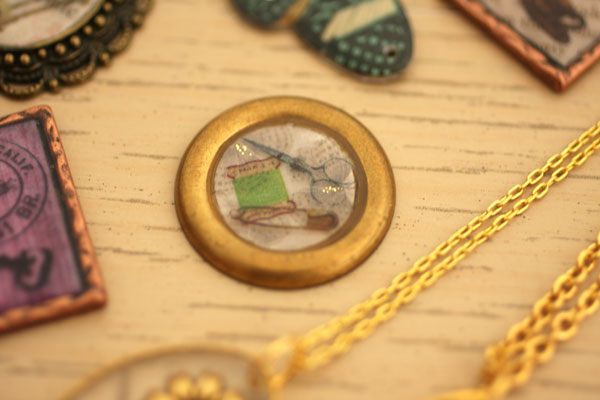 The above are just some pieces I put together quickly…and will likely be listing in my Etsy shop once I relaunch that.

Given that I couldn't use my computer, I spent much of the weekend also having some quality family time.  Yesterday I helped my son make a DIY bird feeder out of an old milk carton, some twigs, and some buttons. 
So far the birds in our garden haven't noticed it…but it's just a matter of time…
xoxox
Carly
~If you liked this post, please share it!~
Tags:
DIYs in progress
,
kids crafts