So January ends with a whimper and now February hits, with Valentine's Day just around the corner.  Here in Portland we're enjoying the characteristic couple weeks at this time of year when the Winter rain stops and we get warm[ish], sunshiny days.  That'll all be over pretty soon and we'll have afternoons of hail coming in a month or so.  Oh well.  We can all warm our hearts with a little DIY in the meantime…
Taylor & Demolish did a DIY Rhinestone Collar Necklace.  (Boy, it seems everyone's got collars on the brain these days!!)  LOVE it!
Speaking of rhinestone necklaces, you can also DIY your own version of a Dannijo rhinestone necklace using a vintage bracelet and some neon nailpolish with Going West.  (I know we've all seen nailpolish-coated rhinestone necklaces before…but is Dannijo's piece inspired by them or the other way around?  Which came first: the original or the DIY?  Hmmm…..)
Warmer temps are on their way!  Make some sassy studded DIY shorts with Jen Ell's Revenge.  I'm feeling the spaced-apart grid pattern she used – a new take on this ubiquitous trend.
How pretty and easy is this Turn a Necklace Into a Headband DIY from …love, Maegan??  Just a couple stitches and a hair elastic and you have yourself a beautiful, one-of-a-kind hair adornment.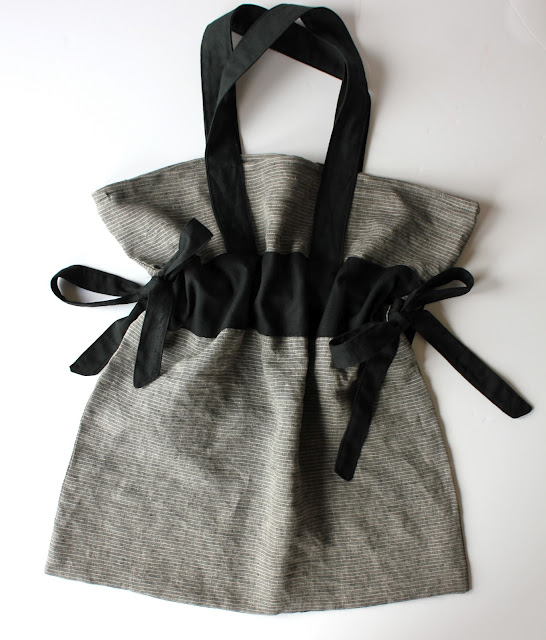 Okay – this Cinch Bag tutorial by Sweet Verbena is awesome!!  So stylish and unique – and imagine changing the cinching ribbons so your bows are different-colored…or decorated…oooh!!
I received a reader question about creating stylish lingerie, and I didn't get back to her immediately since there seems to be a dearth of good patterns for undergarments.  BurdaStyle posted 9 patterns for  the boudoir, which although they aren't DIY per se, can definitely help get you started on creating your own underpinnings.
DIY EVENT ALERT! This Saturday (Feb 11) from 12 – 3 PM at your local Free People Boutique, customers will get to create a special DIY for their Valentines.  Get more info and RSVP at their Facebook page here.  (Find your local Free People store here)
Going on a tropical getaway anytime soon?  Need a new cover-up for the beach or pool?  How about a quick and easy clothing project that requires no sewing?  This DIY Caftan video on Craftzine should satisfy all those yearnings and more!
---
If your project was featured above, feel free to grab a button and share the DIY!
<a href="https://chiccreativelife.com/category/links-of-the-week"><img src="https://www.chiccreativelife.com/wp-content/uploads/2012/02/diylotwfeaturedbutton.png" /></a>
If you have a DIY how-to or tutorial that you'd like to see featured on Chic Steals, please email me at carlyjcais at chic-steals dot com – and I'll try to squeeze it in to one of my Links of the Week posts! (Tutorials/how-to's with steps and photos included please! So everyone can share in the DIY goodness:-)
xoxox
Carly
-all photos copyright their respective authors; photo array by me-
~If you liked this post, please share it!~
Tags:
DIY Roundup
,
Links of the Week