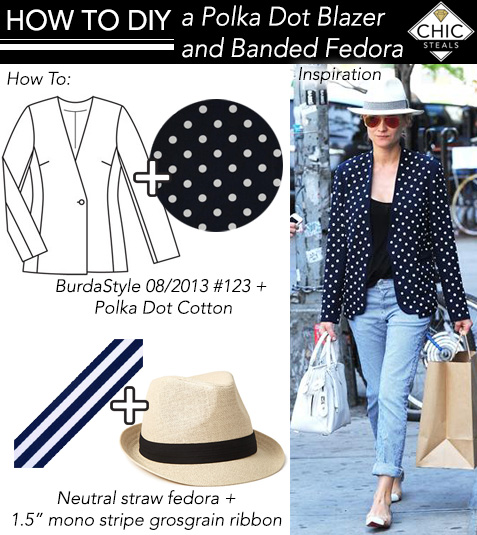 Welcome to the first installment of DIY That Style! I actually used to do a version of this as "Steal That Style" …this is basically the same thing, just renamed. And made a little cooler, with more of a focus on DIY.
For the first breakdown, I'm going to take a look at Diane Kruger's recent chic nautical Spring shopping ensemble – which can be easily re-created at home. Love all that navy!
For this dotty statement blazer, I'd personally go with a pair of red pants and totally red-white-and-blue it up!
What would YOU rock this polka dot blazer with?
xo
Carly
Photo source
FTC Disclosure: This post contains affiliate links, which means I receive a small commission if you click on a link and purchase something. To read my full Disclosure Policy, click here.
Leave Comment