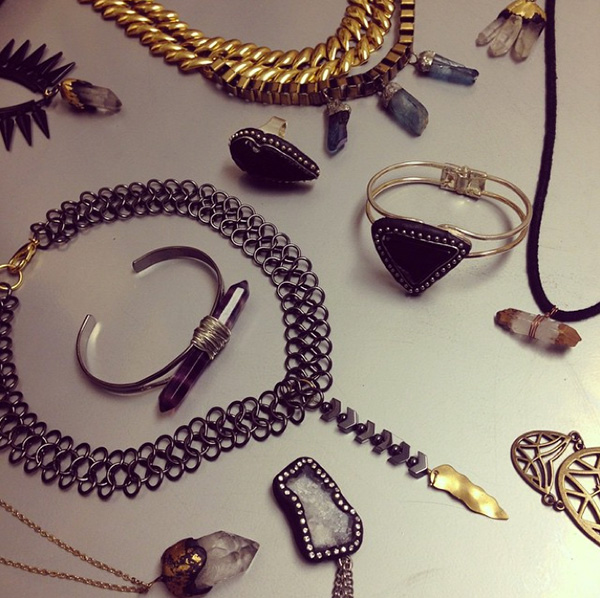 Hello friends!
I've had a ton of things going on, been revamping my life, and doing a lot of soul-searching lately, as well as diving into new, exciting (and a little scary) projects. I teased the above image out on my Instagram awhile ago, and I'm finally getting close to launching my new line of handmade, edgy boho chic jewelry.
Glitterthorn has launched!
What do you guys think?
Stay tuned for more…coming oh so soon! I can't wait to share with all of you 🙂
xo
Carly
Tags:
Announcements
,
Glitterthorn
,
Jewelry