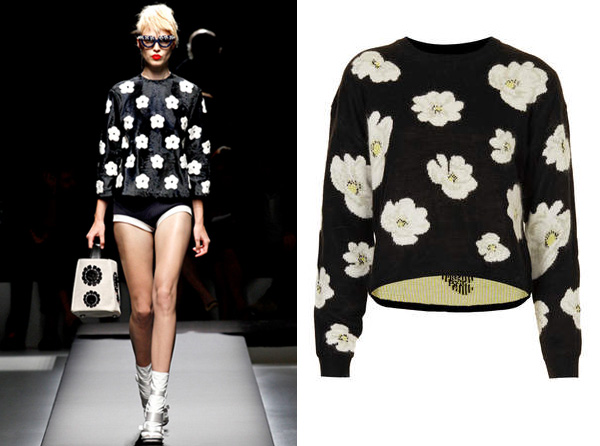 Inspiration: Prada on the runway vs. Topshop's low-priced alternative.
With Prada's Spring/Summer 2013 collection we saw a fun throwback to 60's-style oversized flowers: a reincarnation of Mary Quant's iconic daisy design. That graphic floral element has remained strong throughout the Fall and Winter, popping up on fashion's trendsetters and street style mavens everywhere. DIY-able? I think so. Stay tuned for a how-to coming up soon!
xo
Carly
Image sources: here, here, here, here, here, here, here, here, here, here, and here.
Tags:
daisy print
,
DIY Inspiration
,
flowers
,
Street Style
,
trends