Last week I had the pleasure of attending an event celebrating the release of Studio Choo's The Flower Recipe Book
at West Elm in Portland's Pearl District.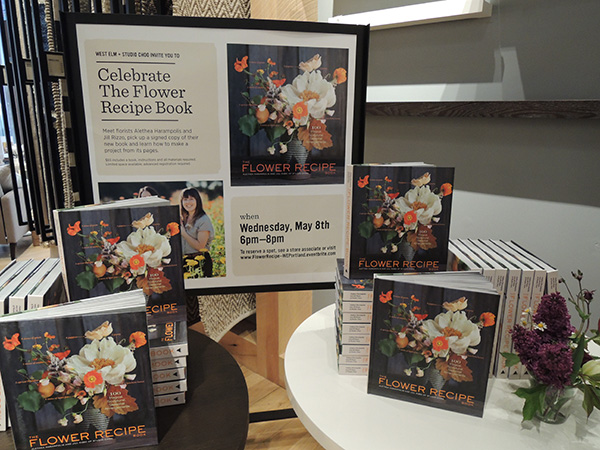 Leading the event were authors Alethea Harampolis and Jill Rizzo of Studio Choo, a renowned floral design studio in San Francisco.
They provided tons of tips and tricks for creating beautiful floral arrangements, including creating a bed of greenery at the mouth of the container for the larger flowers to sit on, cutting flowers so their heads would sit right at the container rim, and planning the arrangement around a few key blooms.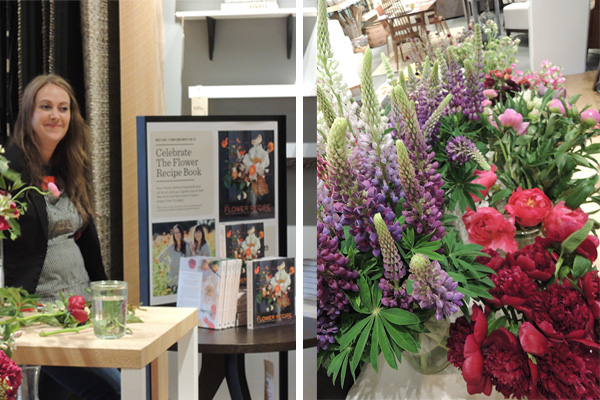 The wealth of greenery and gorgeous blooms available to us was breathtaking: enormous peonies, sweet pea, daisies, liliacs, ranunculus, and tulips dotted the benches at West Elm in a carpet of pinks and reds.
We all walked away with a beautiful arrangement we made, a West Elm container, a pair of shears, and a signed copy of the Flower Recipe Book from Jill and Alethea. It was a fun night of learning and a great way to DIY a floral centerpiece for my dining room table.
If you're interested in flower arranging at all and are looking for a lovely book to help guide you (as well as jam-packed full of breathtaking photos, a stunning coffee table book in its own right), The Flower Recipe Book provides over 40 step-by-step "recipes" to create your own perfect arrangement, as well as longevity tips and tricks and a host of unusual and tips and tricks to gorgeous arrangements.

xo
Carly
Leave Comment