I've been so busy lately I've been neglecting to share things that I've made.  Here are a couple items that I've finished up and am enjoying:
Galaxy-Print Scrunchie
Make following this tutorial from some leftover self-designed galaxy-print fabric scraps.  I'm making a top with the fabric and since the tiny amount I bought was so goshdarn expesnive, I didn't want to let any part of it go to waste.  The fabric is silk, backed in black mesh chiffon.  I should have made it twice as wide, but I only had so many scraps leftover.  It tends to slip out of my hair since it's silk, so I wear it around a hair-tie.
Tribal Necklace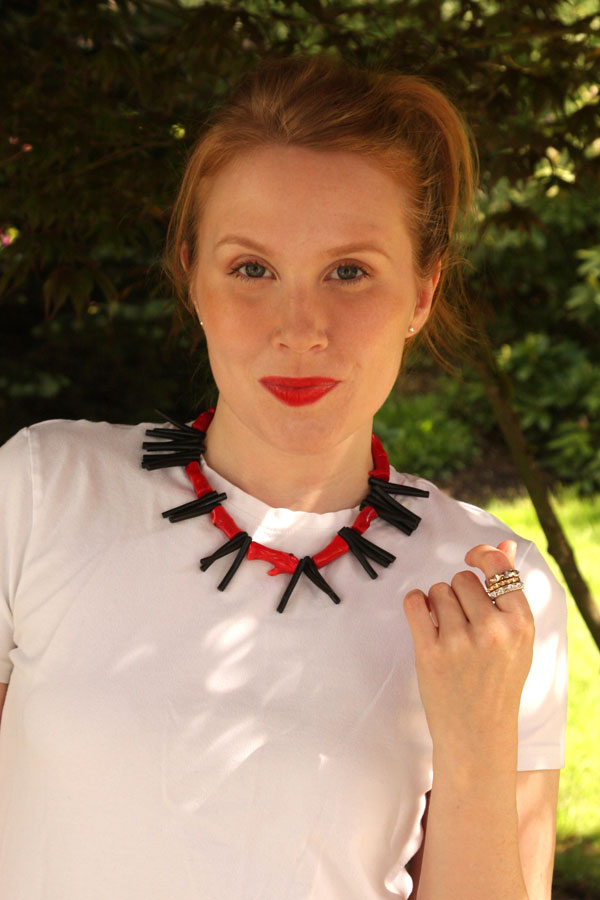 Made with faux bamboo-stick beads and faux coral beads from Michael's.  I love the spiky organic-ness to it.
Bohemian Leaf Head-band (Head-dress?)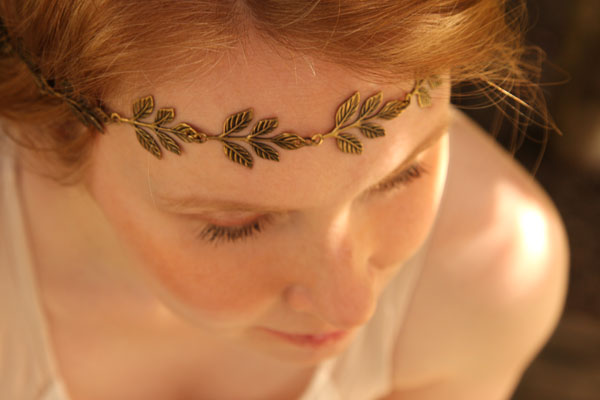 I'm not really a boho gal, but I couldn't resist crafting this.  Take any flat-ish jewely finding that has a hole in either end, and string them together with jumprings to make an adornment for your brow.  The leaf findings I used only had one hole, so I drilled another one in the end of each piece.  Which took a $%##% long time, too.
Feather Earrings
Made in the style of Owlita.  (Theirs are much nicer, though!)  I just wired together some feathers and added a handmade ear-wire to them.  I love how they mingle in with my hair.
Have you made any projects recently that you're dying to show off?  Do tell!
xoxox
Carly
~If you liked this post, please share it!~
Save
Leave Comment