Now that the weather's cooling down, I want a cute little hat to wear – not something chunky and heavy just yet, but something that adds just a little bit of warmth.  Something polished, and maybe even a bit kitschy.
And I just LOVE me some kittehs!  I am such a crazy cat lady.  I used to volunteer in Hawaii trapping feral cats and adopting the kittens out to loving homes.  Then I got Cat Scratch Fever.  True story.  Anyway.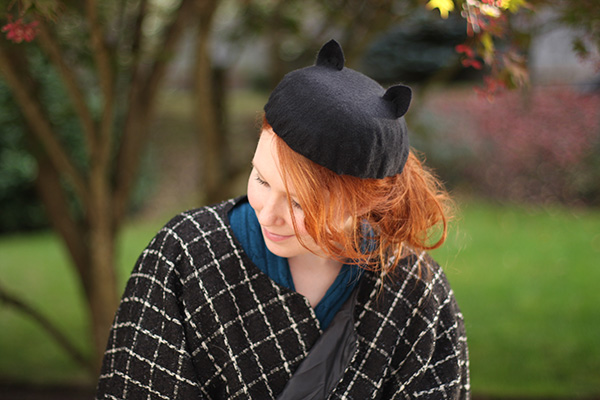 Cat-themed merch was all over the runways and is now in stores for Fall (check out this lovely printed Wildfox sweater
and Romwe's knockoff oh-so-similar version).  So, inspired by berets I've been seeing in my Japanese magazines, I decided to create my own Kitty version.  And it's my first foray into wet wool felting and hat-making.  So stick with me and I'll show you how!
You Need: (more…)
Leave Comment