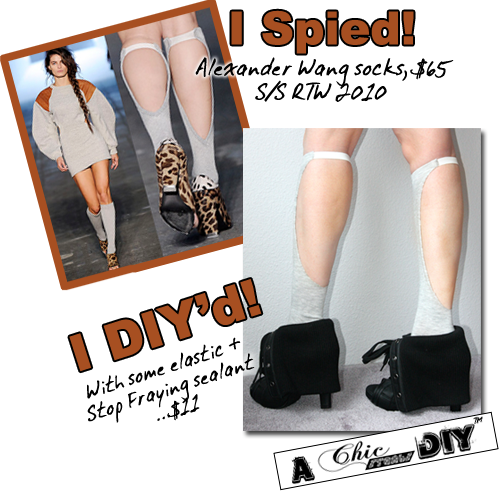 runway photos: Marcio Madeira, Style.com; photo array by me.
Seen on the Spring 2010 runways (more than a year and a half ago, would you believe?) these stirrup socks, gaiters, or whatever you wanted to call them were the quintessential accessory for Alexander Wang's 2010 football-inspired sporty-girly aesthetic.  With a little hand-stitchery and some Stop Fraying sealant, they're a breeze to make.
You Need:
*pair of knee-high socks
*marking chalk
*white 1/2″ wide soft, lightweight elastic
*matching thread & hand-sewing needle
*fabric scissors
*Aleene's Stop Fraying
fabric sealant
How-To:
1. Try one  sock on, and mark where you want to cut off the toe.
Also mark the back of the sock at the widest points you want your cut-out to be…and at the lowest point you want it to reach.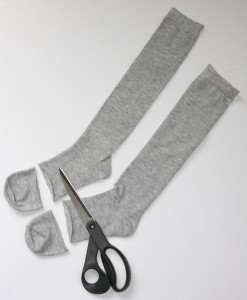 2. Take off sock and cut off toe, straight across.  Draw a curve on the marks you made at the back of the sock in the previous step, and cut out along the curve.
  Cut the other sock in the exact same way.
3. Apply Stop Fraying to cut edges and allow to dry according to instructions.  (If you can use a sewing machine or overlocker, overlocking the edges will create a permanent, washable piece!  With the fabric sealant these are more special-occasion-only socks, and probably won't stand up to much washing.)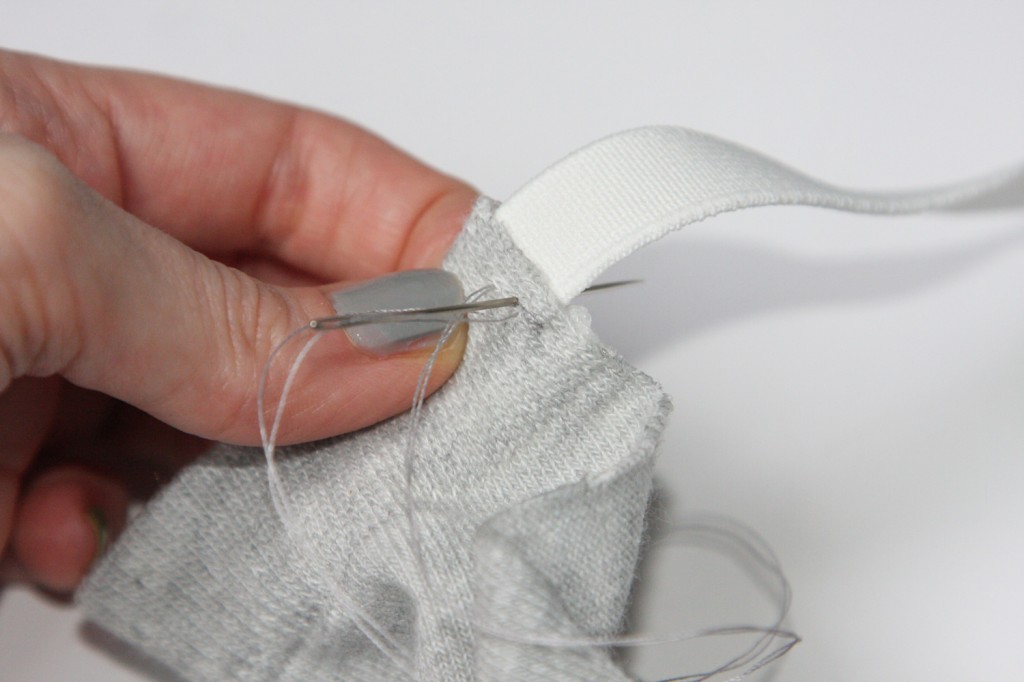 4. Sew one end of elastic to one side of the cut part of the sock.  Try on sock again to see the fit, and stretch the elastic to the other side of the cut. Anchor elastic with your needle and take off the sock again.  Sew other side of elastic down.

5. Trim elastic.  Cut other piece of elastic the same length and sew both sides to the other sock.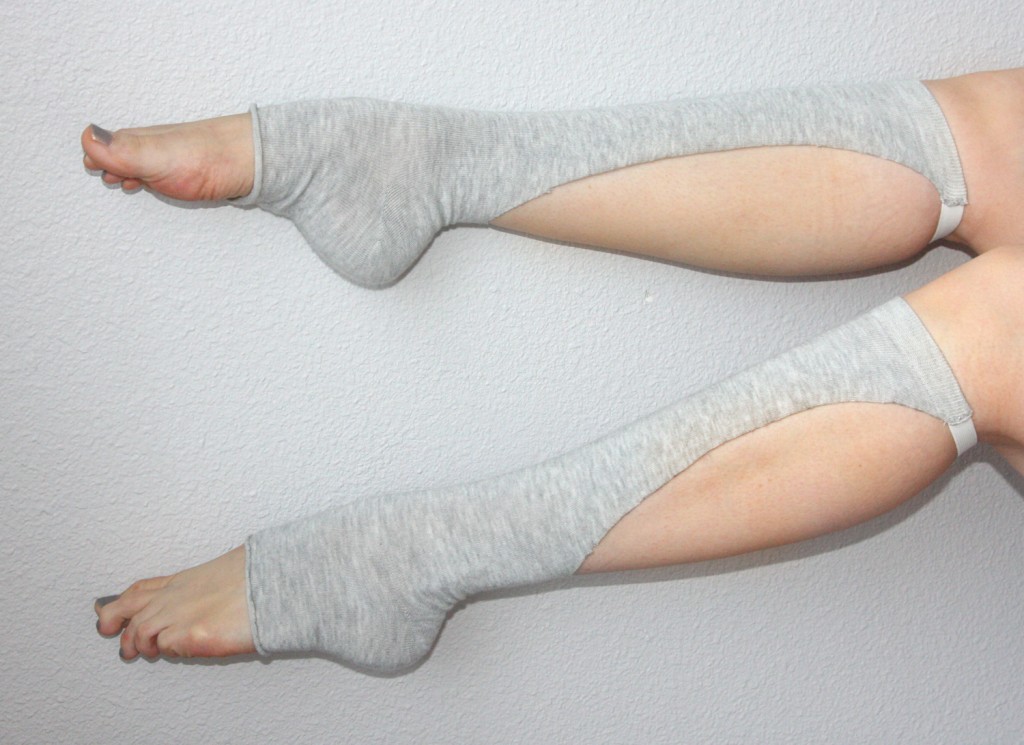 Wear with a pair of clogs, mules, oxfords, sandals, or anything that acts as a straight-laced counterpart to this sporty legwear.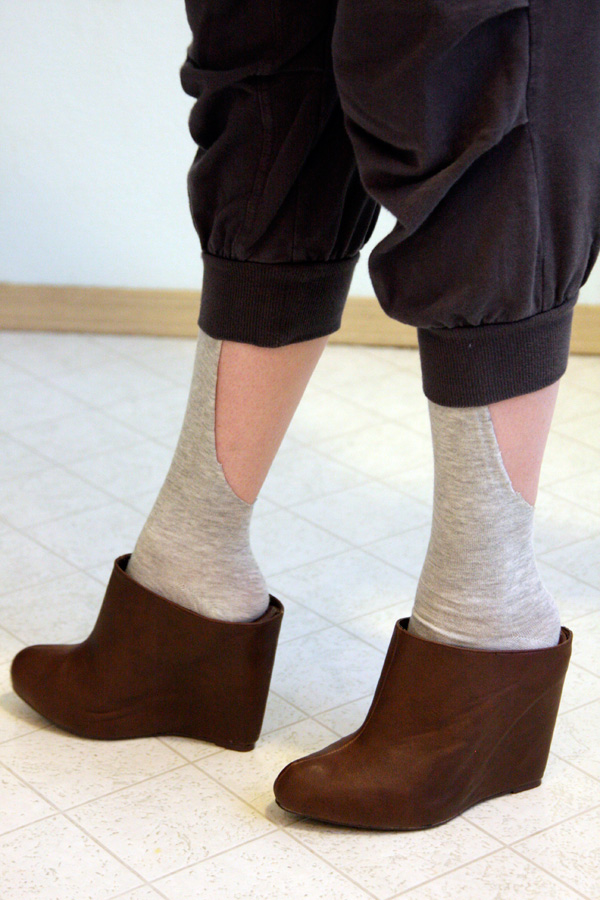 Happy DIY'ing!
xoxox
Carly
*I actually wrote this tutorial for Foam Magazine online, in May 2010.  It unfortunately has been lost somewhere out on the Internet…if anyone has seen it, please let me know!  I also found another tutorial for these exact same stirrup socks, done by the fabulous Jazzi McG, long, loooong prior to me ever doing mine…which I was totally unaware of when Foam asked me to do a tutorial for these socks.  So sorry, Jazzi – you deserve the credit for first DIY!
**and thanks to reader Ejiro for reminding me to post this!
Save
Leave Comment