EMODA (pronounced eh-moda) was founded in 2010 under MARK STYLER, Inc. (a huge fashion conglomerate housing 15 other Japanese fashion brands). Growing exponentially in only a short time, the brand offers fashion-forward styles ranging from $24 for a basic tee, up to around $170 for a pair of luxe leather boots. In their own words,
We are a trendsetter for all women who enjoys fashion and deliver high-fashion clothing for everyday through our new stylings, matarials, and shapes. Our concept is expressing femininity in women's strength by adding colors, patterns, and textures in monochromatic themes. Futhermore, we are introducing the fashion with music, art, and culture to create neo fashion form.
Produced by Ena Matsumoto, a darling of fashion magazines in Japan, EMODA has launched an Autumn/Winter Collection playing on textured androgyny and a Victor/Victoria dichotomy.
There is a large closet at home for the chic and stylish couple. Their style has no gender boundary, which is mixture of mode, simple, and casual tastes. They are different unique individuals, "BUDDY COUPLE," who have perfect chemistry. We introduce its mannish and coquettish, BUDDY-COUPLE-like style that brings out your personality.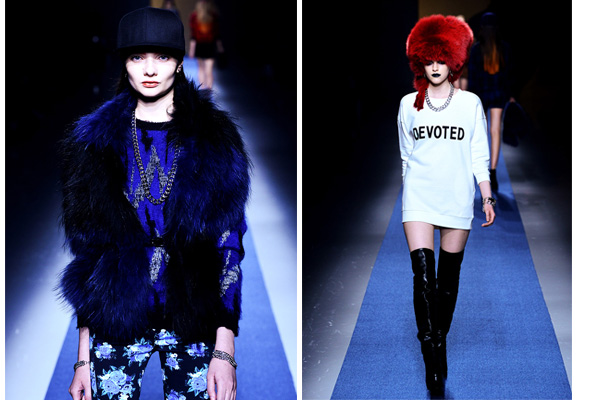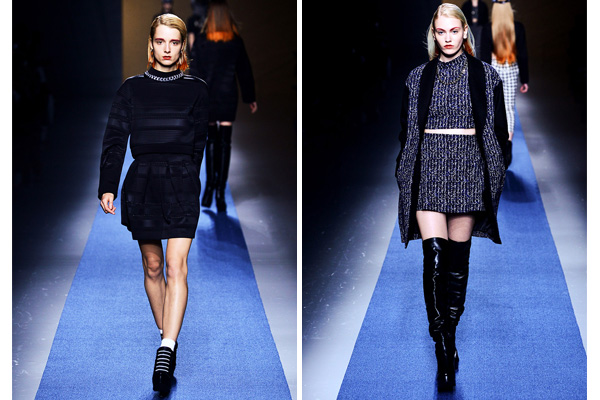 Shop EMODA in free-standing boutiques throughout Japan and Hong Kong, as well as online at RUNWAY-channel here.
xo
Carly
Tags:
EMODA
,
Japanese Brands
,
trends