Proenza Schouler PS1 bag on top; Target's Messenger Bag in Olive on the bottom.  Img source
As you may or may not have heard, Proenza Schouler recently expressed disappointment that Target had begun selling a bag that was similar to their PS1 bag.  From the New York Times blog: "[Proenza Schouler designer Jack] McCollough can understand that people love bargains and knockoffs, but variations, clever or not, rob companies, small companies like Proenza, of opportunities. Reading the post, he remarked, "Yeah, why save up and buy ours when you can buy theirs right away?"
Well, whom is knocking off whom?  And is it correct of McCollough to assume that theirs is the original, and that the Target bag is directly derived from Proenza Schouler's re-imagining of the standard messenger satchel?
Mulberry Oversized Alexa Bag
Fossil Vintage Re-Issue Flap, $108
Express Top Handle Satchel, $59.90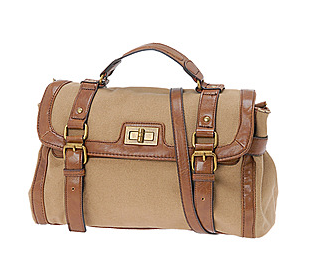 TopShop the Mimi Bag by Marc B**, $84
Oryany Flap Satchel, $398
Marc by Marc Jacobs Saddlery Sophie, $478
ASOS Clean Line Double Buckle Satchel, $44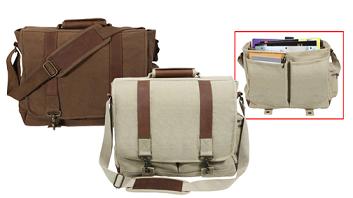 Pathfinder Laptop Messenger Bag, $49.95

Vintage B-15 Pilot Messenger Bag, $31.99

And add all of those to Refinery 29's recent exhaustive list of PS1 doppelgangers…
And these are just the bags that are currently available for sale on the Internet…not including the messenger bags used by the U.S. army throughout the decades…schoolboys in Europe in the 1940's and 50's…oh, and all satchels ever existing in the history of Time.

What do you guys think? Does Proenza Scholer have the right to be issuing statements about design infringement towards Target?  Do you think the designer for this bag for Target intentionally copied the PS1…or just designed a messenger bag with a few similarities?  Which came first – the chicken or the egg…or, in this case: the PS1 or the iconic messenger-bag-style design?
Though the Mossimo bag ($34.99) is out of stock online, I spied it the other day at my local Target store.  And if you'd like to worship and purchase the original PS1 in all its original glory, it's available here for $1,995.
xoxox
Carly
~If you liked this post, please share it!~
Leave Comment