Every year in late April the enormous Japan Hobby Show takes over a huge exhibition hall in Odaiba for 3 days straight.  Buyers and avid crafters from all over Japan flock to Tokyo to visit the Hobby Show, see the latest techniques, pick up the newest products, engage in workshops and demonstrations, and celebrate all there is to love about crafting.  I've never been before but luckily my last-minute trip to Tokyo happened to coincide with the 36th annual Show, so I was able to spend a day last week visiting the show and ogling everything.
I thought the giant saw outside the complex was quite apropo.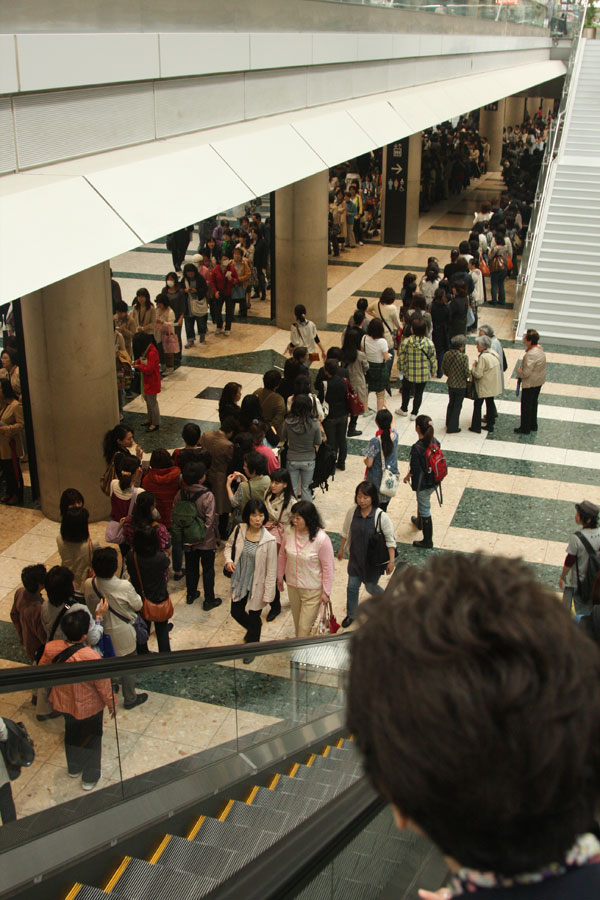 The place was packed and even though I arrived at 10 AM on the dot, I had to wait in a huge line for 40 minutes until I could get in the doors.  That line of people above?  It's all one line that snakes around at the back to return on the left side of the photo.  Yikes!
But once inside, there was such an array of things to be ogled!
Seriously, pretty much every craft I could think of that is popular in Japan was represented at booths and tables throughout.
Leave Comment