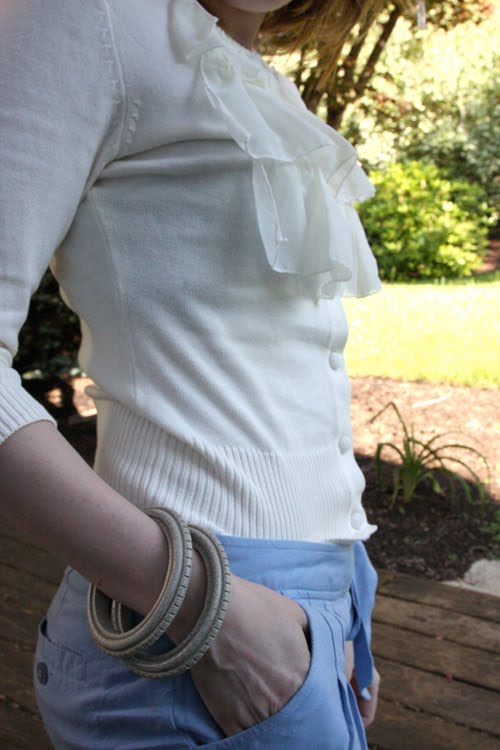 The other day I was just browsing in my local fabric and notions store, and something in the interior fabrics and curtains section caught my eye.
Yes, this little basket.  Full of wooden and antiqued curtain rings for super-large curtain rods.
Gold, bronze, and bone craquel enamel carved rings, and dark wooden rings.
It was like a basket full of happiness.
Not that I was really looking for curtain rings.  I just had my cheapskate 'n' DIY thinking cap on.
These curtain rings are so beautifully unique with the enamel craquelure!  I'll just remove the eye screws…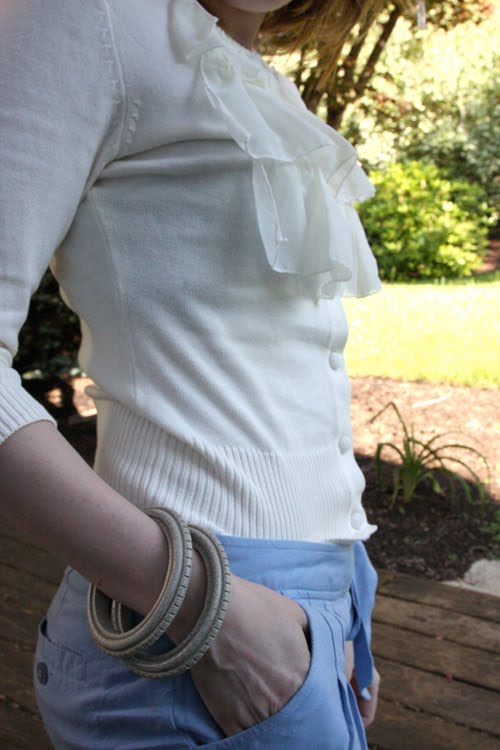 And now I have a one-of-a-kind pair of boho bangles!
You can also find large rod curtain rings in flea markets, antique stores, and interior hardware shops, so keep an eye out and your cheapskate cap on…
Though at $2.50 apiece maybe Forever21 is cheaper??
xoxox
Carly
Leave Comment