It seems clip-on earrings are having a moment again – and rightly deserved, since they are more versatile than one would think! Not just limited to earlobe decoration, clip-on earrings can be incorporated into your wardrobe in a variety of surprisingly chic ways.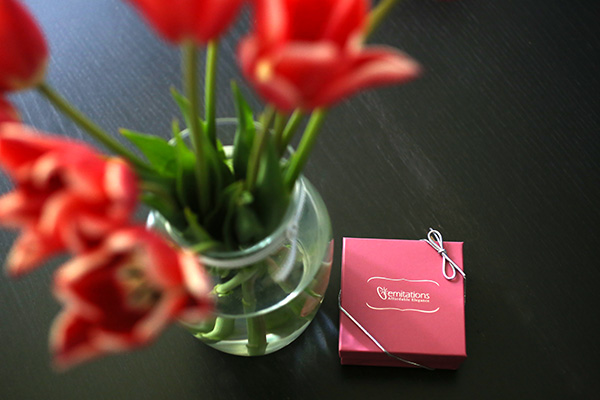 Emitations.com sent me a pair of sparkly clip-on earrings to style, and here are a couple ways I came up with to let their beauty shine:
CHIGNON DECORATION
One of my favorite ways to wear clip-on earrings is to use them to adorn my hairstyle – and they look especially fabulous in an updo. Perfect for graduations, evening soirees, and dressy events, a little bling in your hair can go a long way.
COLLAR ACCENTS
Taking a page from Michelle Obama's playbook, using a piece of sparkly jewelry in an unexpected place – like the collar of a coat or dress – lends your ensemble a major dose of refinement. Adding a pair of clip-on earrings right at the front opening of a coat creates focus on the face and ups the glam factor.
SHOE CLIPS
Adorn those plain pumps with a sweet pair of clip-ons! Having a small amount of sparkle at your feet can make you feel like a true Cinderella. Unlike true "shoe clips," clip-on earrings don't have the teeth on the underside of the snap, which means these won't ruin your shoes like shoe clips can.
There are a ton of great clip-on earrings to be found at thrift stores, flea markets, and Ebay – as well as brand-new, gorgeous options available at Emitations.com (they look just like the real thing it's almost impossible to tell!)
Do you have any ideas about how to style your clip-on earrings?
xo
Carly
FTC Disclosure: I received a pair of clip-on earrings from Emitations.com to review and style in a post. I have received no compensation for this post and the above opinions are my own. To read my full Disclosure Policy, click here.
Leave Comment