Welcome to the official First Day of Spring!
Yes my friends, Spring has definitely Sprung…and I bet you're itching to make some fun DIY projects to welcome the new season. Flowers, Easter, May Day, graduations, prom, baby showers, and other Springtime celebrations? Bring on the season bursting with flowers and loveliness with these great crafts:
1. Enamel Bib Necklace
Celebrating all that is flowery and fun this season, this bib necklace works by collaging charms and buttons onto a filigree backing – and painting with Martha Stewart self-hardening enamel. Amazingly easy for such a fun project!
2. Flowered Ballet Flats
Adorn a pair of simple ballet flats with flowers and lace trim to become lovely and elegant footwear.
3. Flowered Snackcessory Clutch
So sweet as a pairing to a simple outfit…or to take along with you to prom.
4. Prada Rose Cabochon Stud Earrings
Surprisingly simple to make – with a huge impact – these studs sparkle with a chic, ladylike quality.

5. Florald Applique Cardigan
Take your favorite flowered fabric, cut out bits of the pattern, affix Heat 'n' Bond to it – and iron onto a boring cardigan for a quick pick-me-up.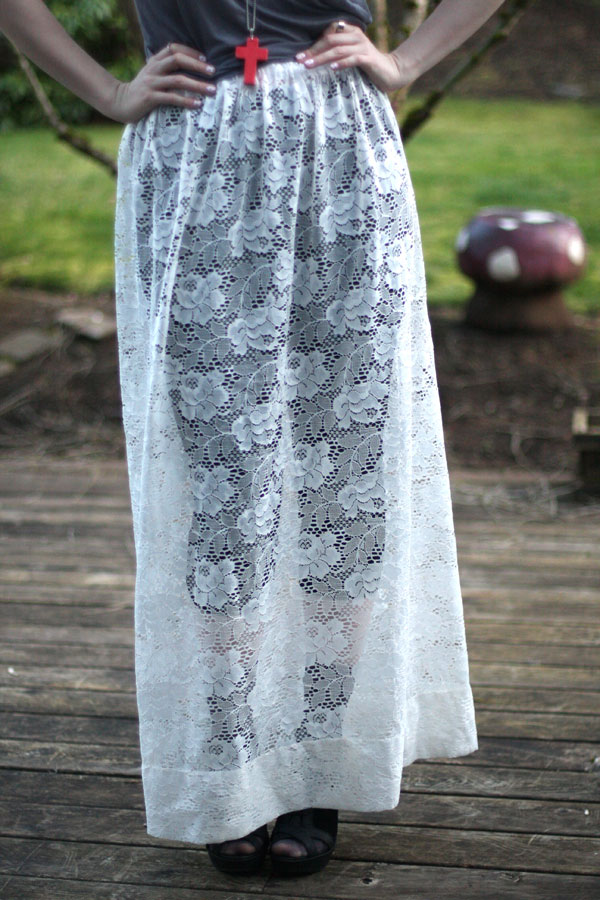 6. Lace Maxi-Skirt
Repurpose an old lace curtain (and there are always a ton to be found at Goodwill!) into a pretty lace maxi-skirt for over your shorter skirts, dresses, and shorts.
7. Flower Barrette
Silk flowers from the craft store make this barrette look like a flower crown adorning your hair.

8. Gold Foil Easter Egg Nails
Pretty pastels pop when gold foil is applied haphazardly to the top. Do the same for your Easter eggs for a matching holiday craft.

9. Flower Petal Top
Hand-stitch flower petals down the front of a plain tee to make it floral fabulous with only a small amount of effort.

10. Watercolor Scarf
Use dye to paint a scarf in daubs of color, leave on for a short time, and wash out for a faded, Monet-like quality.
What projects are you looking forward to making for Spring?
xo
Carly
Tags:
DIY Inspiration
,
shoes
,
Spring Fashion