So I was editing that nail video…and realized I first have to put up a DIY Links of the Week post before I throw that up!! (That didn't sound right, somehow…:-/)
So how about some weekly links of DIY goodness first?!
Add a DIY cap toe to a plain pair of booties with Because I'm Addicted.  Minimalist chic at its best!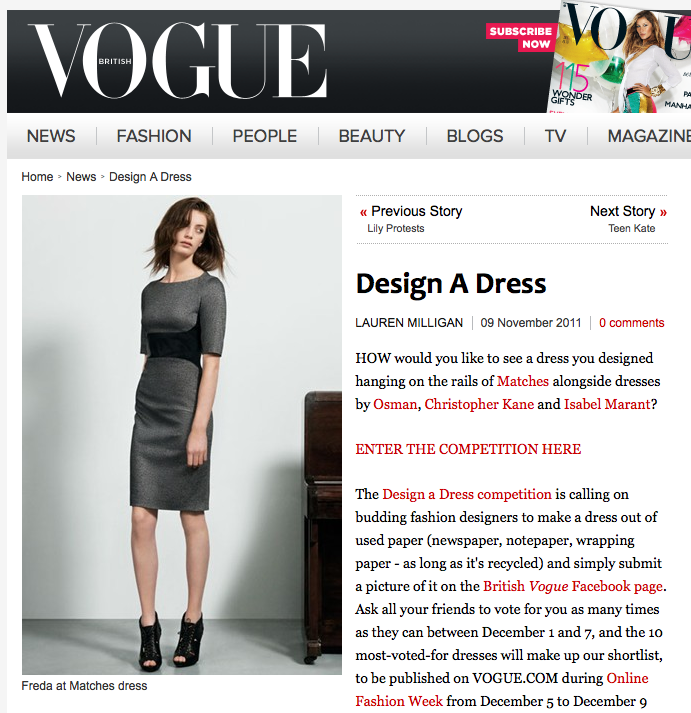 Are you a UK/Eire resident above the age of 18…and feeling crafty?  Create a Dress made out of paper to be featured on Vogue.com and sold at retailer Matches. Submit a photo of your creation by Dec 1 to British Vogue's Facebook page and garner as many votes from your adoring public as possible.  The 10 most-voted-for (Dec 1-9 voting period) get posted onto Vogue.com; and the winner (as chosen by a panel of industry insiders) gets their dress made and sold at Matches.  So it's a popularity contest rather than a design contest…who cares?  It's Vogue.com, dah-ling!!
Say YES! to Hoboken proffers up the sock bun as a way of beefing up wimpy hair buns…and a great substitute for the Odango Cushion I have used for my own buns that many of you asked me about (but was only available in Japan).  A DIY accomplished in mere seconds!
Have you checked out Craftgawker yet?  It's such a great place for DIY inspiration – and you can submit your own projects as well!
The talented Alicia from Dismount Creative whipped up some gorgeous sparkly DIY Druzy Jewelry (made of glitter and findings, no less!).  Could it be the perfect DIY holiday gift for that special person in your life?
It may be November, but I'm working on a DIY swimsuit for a possible Hawaii trip coming up this Spring.  Get a jump on warm weather with 10 Free DIY Swimsuit Patterns, compiled by Craft Foxes.
I've been seeing this blog mentioned all over the place lately, and I feel so remiss that I haven't found it sooner.  Ralph Pink quit his job last year to become one of the UK's leading couture designers, and set up a blog to documenthis journey.  He also, incidentally, offers free patterns and downloads, as well as tutorials.  Definitely check him out!

Runway DIY just launched her own DIY kits.  Available are various styles of earrings, bracelets, and accessories.  Super-cute!
---
If your project was featured above, feel free to grab a button and share the DIY!

<a href="https://chiccreativelife.com/category/links-of-the-week"><img src="https://www.chiccreativelife.com/wp-content/uploads/2011/11/diylotwfeaturedbutton-2.png" /></a>
If you have a DIY how-to or tutorial that you'd like to see featured on Chic Steals, please email me at carlyjcais at chic-steals dot com – and I'll try to squeeze it in to one of my Links of the Week posts! (Tutorials/how-to's with steps and photos included please! So everyone can share in the DIY goodness:-)
xoxox
Carly
-all photos copyright their respective authors; photo array by me-
~If you liked this post, please share it!~
Tags:
DIY Roundup
,
Links of the Week