Another week, another round of inspiring DIY's, projects, and food for thought.  Even though we draw inspiration from so many source, make, re-make, and re-appropriate, we all put a little bit of a different spin on it each time.  I love it!
img source
Now onto the links!
Cheap Chic Obsession made a pair of DIY NastyGal-Inspired Cut-Off Shorts.  Her rips look so "professional" and the finished product is so excellent could be sold on the NastyGal website!
Inspiration & Realisation created some lovely DIY Alexander McQueen-inspired shoes with some old sandals and some rosary necklaces.
Will the secondhand and thrift store clothing business go OUT of business within our lifetimes? Outsapop re-blogs about its demise due to our current mass-made clothing and its inherent cheapness. (photo source)
I love this!  How to Make the Historic Pillowcase Dress at XO Jane – reminds me so much of my DIY Skirt from a Pillowcase…except better!
Inspired by Prada's S/S 2011 collection, Atlantis Home created a beautiful faux fur DIY stole.  What I would recommend, though – is when cutting faux fur do it not with scissors but with a box cutter or X-acto knife from the wrong side of the fur.  Otherwise you'll be chopping the fur "hairs" too short (especially with the longer-haired furs!!).
Simple Leather Earrings DIY by freshlygiven makes me want to whip out all my scraps from all my past leather projects.  I think this would also look great with any stiff (or stiffened) fabric!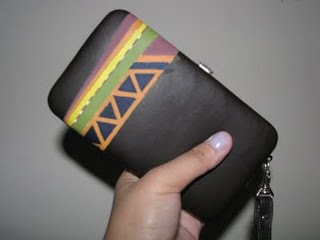 Speaking of leather projects, Squiggles & Scribbles made a DIY Tribal Print Clutch using some masking tape and acrylic paint.  It looks so lovely – and the perfect accessory for summer music festivals!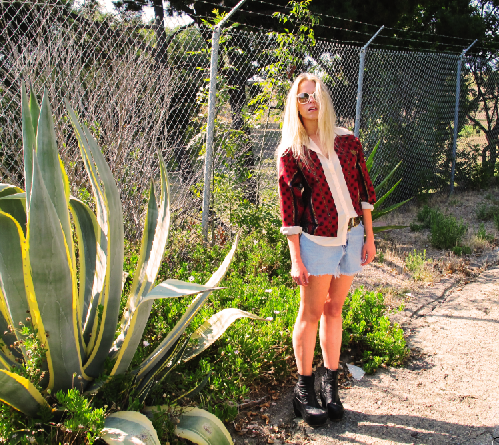 Bleach Black DIY'd that scarf-print pajama-like Celine Blouse seen on Kanye West at Coachella.  Honestly, I can't tell the difference between the original and the DIY!!
---
If your project was featured above, feel free to grab a button and share the DIY!

<a href="https://chiccreativelife.com/category/links-of-the-week"><img src="https://www.chiccreativelife.com/wp-content/uploads/2011/07/diylotwfeaturedbutton-1.png" /></a>
If you have a DIY how-to or tutorial that you'd like to see featured on Chic Steals, please email me at carlyjcais at chic-steals dot com – and I'll try to squeeze it in to one of my Links of the Week posts! (Tutorials/how-to's with steps included please!  so everyone can share in the DIY goodness:-)
xoxox
Carly
-all photos copyright their respective authors; photo array by me-
~If you liked this post, please share it!~
More from Chic Creative Life
Tags:
DIY Roundup
,
Links of the Week