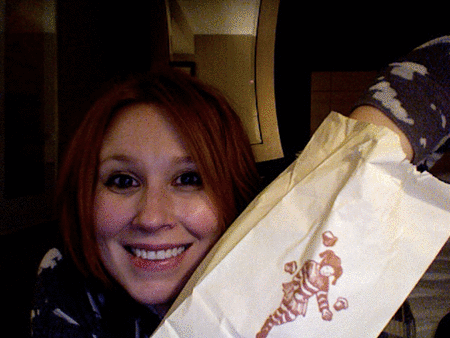 Crumbs Bake Shop cupcakes r da bomb!!  [You can drool over all their flavors here.]  I've limited myself to one per year – which is what it will take me to work off all the calories.:-)
White Hot Chocolate Cupcake: Vanilla Cake filled with white chocolate mousse topped with vanilla cream cheese frosting edged with mini white chocolate chips and topped with marshmallows and white chocolate drizzle.
Yup. Heaven in cake form.
As a side note: What do you think of my Gickr animation?  It's my first using this site's feature – I thought it was pretty neat!
xoxox
Carly
Tags:
New York Fashion Week
,
Shopping