Image from iStockPhoto – and no, this photo isn't of me.
I'm sure, if you're into fashion (and reading about it on the internet), you're all already following Sea of Shoes, …love, Maegan, the Glamorai, KarlasCloset, FashionToast, Luxirare, childhood flames, Karen-wheredidugetthat, WhatIWore, GaranceDore, Kingdom of Style, and StyleBubble, no?
Sure, those are the really well-known ones (and personal faves). But I also am in love with some other, smaller blogs as well – maybe you've heard of them, and maybe they're all new to you! I love hearing about what blogs other people are reading – and love even more discovering someone new! So here are a couple to introduce to you – definitely pay them a visit if you get a chance! In no particular order… (all photos are sourced from their respective blogs)

Jen Ell has featured a couple of my tutorials on her site and has a slightly goth-inspired Etsy shop which she stocks with handmade jewelry, accessories, and clothing. She also shares craft tutorials she's sourced from all over the internet (no granny quilts but really chic how-to's!)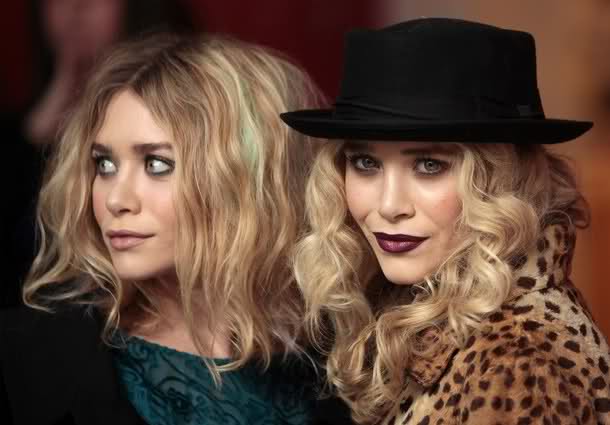 Love the blog name – love the random but totally chic fashion finds showcased there. Plus the music will have you lipsynching immediately.

Hailing from Honolulu (maybe I'm also waxing a little nostalgic for the 4 years I lived there), Shin puts together stylish, enviable outfits that don't scream "I live in Hawaii!!!" but instead speak more to being fashion-forward rather than island casual.

Erica's passion is giveaways and sweepstakes and that is what she showcases on her blog. Though she's been inactive for a little while I can't wait to see what she will find next!
The DIY's here are brilliant. Straight off the runways, Cara shows you how to make everything from Miu Miu embellished socks to Vena Cava chain-straps for your shoes, to Luella-inspired floral pompons for your bag.

A young Japanese seamstress showcases her sewn creations and fashion musings. Love her Etsy shop too! Plus, Chie was featured on Glamour.com. Way to go, girl!
If you're a DIY'er this blog is probably #1 on your reading list. Outi (from Finland) works tirelessly presenting the best and coolest DIY ideas out there – with a focus on recycling, reusing, and repurposing. Oh, and her zipper necklaces are TO DIE FOR!

Gorgeous fashion and style photos. Beautiful girl. Random, intellectual musings such as photos from the aftermath of the Chernobyl blast, or the sounds of electromagentic waves bouncing off the planets. You feel a little bit smarter and a little more "fashion-fed" after visiting Caroline's blog.
Relatively new, this blog showcases some cool DIY projects. Stacie made not one but TWO Fendi fabric-rose-covered dresses (her own version). And another holiday dress recently. And a rose-covered scarf. Awesome or what????
Kristin and Megan showcase sweet, affordable picks from around the internet – they have BonBon deal of the day, which is a personal fave – and right now – tons and tons of gift guides (yes, for you AND the kiddies) which will have your holiday wishlist-making wheels a-spinning…or mouse finger a-clickin.'

You all know Chloe, right? Right? No? The petite whirlwind of burbling, over-the-top, verbose and utterly silly, ROFL-posts also showcases her shopping faves (fab picks from Anthropologie, Ann Taylor, and Nanette Lepore, for example) and sweet-as-pie outfits. Head on over for a giggle, stay for the endless shopping eye-candy.

Though not really a "fashion-specific" site per se, Alex's blog showcases her drawings and paintings, which are dreamy, haunting, haute. She also has a personal site here where you can see more of her work. So inspiring!
If I haven't mentioned your blog – I'm so sorry! There just aren't enough hours in the day to showcase everyone. I'm still a loyal reader to many I haven't mentioned…and I will write about you in another post, promise!
Happy Fashion Web-Surfing!
xoxo
Carly
~If you liked this post, please share it!~
Tags:
blogs
,
Chic Brands