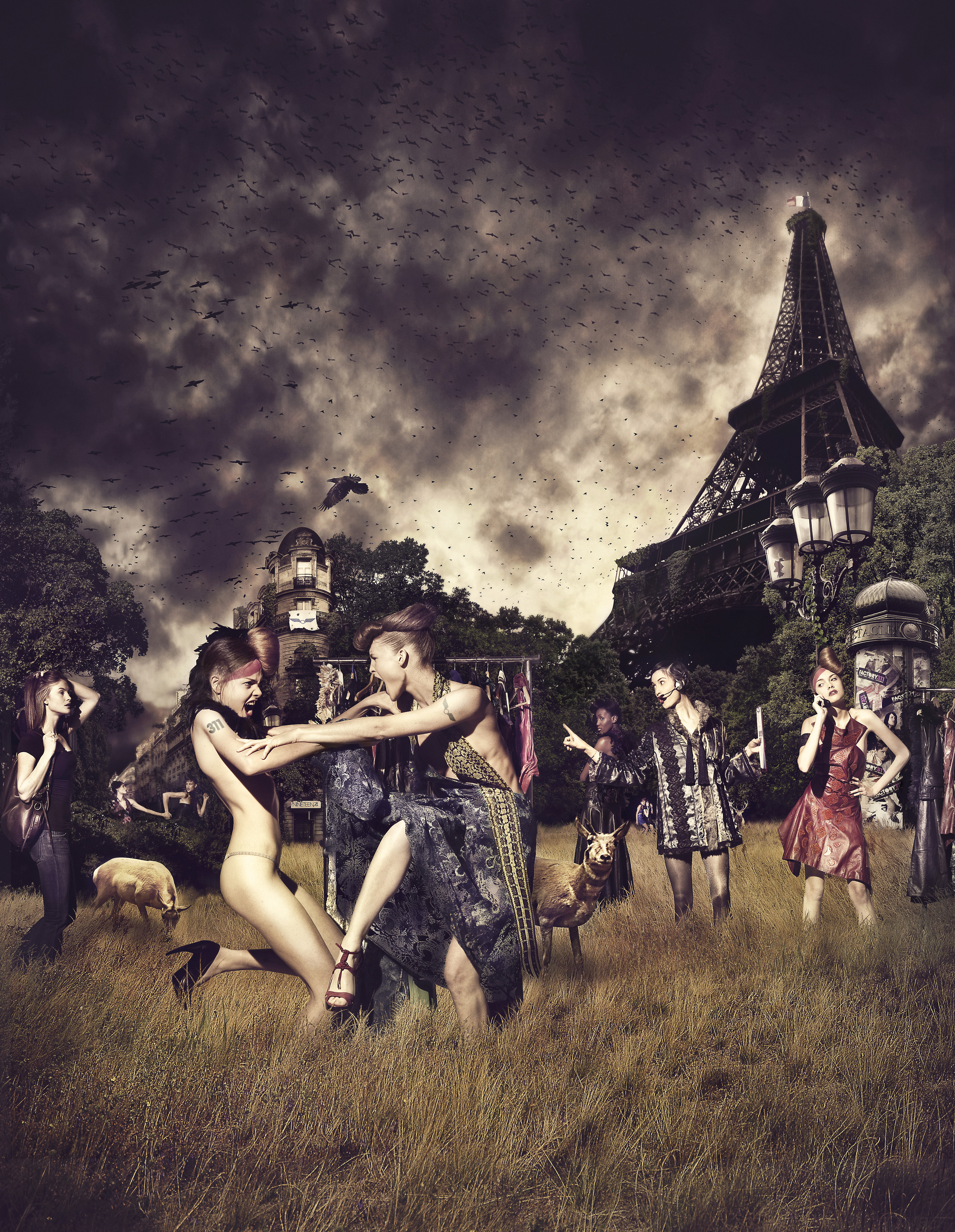 Photographed by Valentina
Frugiuele, this "Parisian Apocalypse" shoot was realized by Raoul Keil (director of Nineteen74.com, a global networking site for media, graphics, and fashion professionals), and directed by Nicholas Hardy from Factory 311. All 12 talents on the shoot were also members of Nineteen74, and you can watch the video of the backstage to the shoot here.
Find out more about the concept after the jump…
PARISIAN APOCALYPSE
"The city of light is now permanently dark. The year is 2509. The streets are no longer paved; now wild and overgrown with weeds. Animals roam the streets, slipping in and out between ravaged models and restless stylists. The worlds fashion capital has become a battle ground where business, culture and creativity has been forced out onto the streets to duke it out. To find the light. To shine. The creative apocalypse has arrived.
Those who will survive are the ones who can stand out in the dark; those who realize that not all is fair in love and war; those who turn their passion into all out competition. Survivors are those who are part of Nineteen74.com."
Dark, edgy, and I'm totally in fear of futuristic Paris. And is that model wearing only a G-string or something less?
-Carly J. Cais
Tags:
Pro Photoshoots